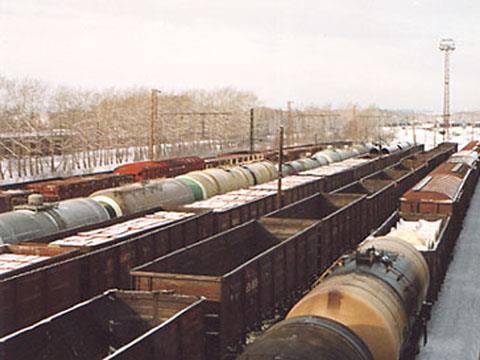 Passenger and freight services have resumed on the metre-gauge line between Dire Dawa in Ethiopia and the port of Djibouti following refurbishment of 100 km of route by Italian contractors. China's Civil Engineering Construction Corp is also building a replacement line from Addis Abeba to standard gauge (RG 3.12 p12).
As part of RZD's 'Trans-Siberian in Seven Days' initiative, Far East Land Bridge has launched a Suzhou - Warszawa container train carrying consumer goods from China. The first train left on September 30 and arrived in Poland on October 14.
Transport agency BEG has directly awarded DB Regio contracts to operate 12 passenger services in southern Bayern for three years from January 2017, with an option to extend to December 2024.
Russian Railways President Vladimir Yakunin announced on October 11 the creation of a rail-based logistics network comprising three dry ports, 17 hub terminals and 29 satellite facilities. This is intended to improve operating efficiency and support growth on international corridors.
TCDD has been set a target of increasing the proportion of the 9 600 km Turkish network which is double track from 4% to 70% by 2023, Transport Minister Binali Yldrm said on October 15. The national operator has issued tenders worth TL6bn for the supply of 106 passenger trains.
The World Bank has agreed to provide a further US$220m in loans on top of the US$450m it has already committed to support modernisation of the main line network in Azerbaijan.
Trains are expected to start running by the end of the year over the 80 km extension of Russia's Yakutia Railway from Kerdem to Nizhniy Bestyakh in central Siberia. Work on the station complex at Nizhniy Bestyakh was completed in August by contractor TransStroy.
Indian Railways Minister Mallikarjun Kharge inaugurated a 50 km cut-off between Raichur and Gadwal on October 12, reducing Raichur – Hyderabad journeys by 62 km.
EIB is to lend €200m to France's Pays-de-la-Loire region to fund improvements to regional lines around Nantes, including a further nine tram-trains to operate between Nantes and Châteaubriant, and upgrading of lines to Pornic and St-Gilles-Croix-de-Vie.