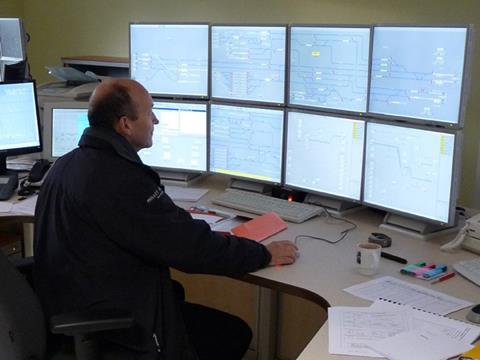 FRANCE: Infrastructure manager RFF brought the first Thales PIPC G2 computer-based interlocking into service on December 1. Installed at Longueau on the outskirts of Amiens, it sets 178 routes, controlling 65 sets of points and 75 signals.
LockTrac 6171 PIPC G2 is an upgrade of PIPC V1 which is in use at more than 100 locations in France. 'Development of PIPC G2 has been a real challenge since we have preserved all the qualities of the previous generation of PIPC while introducing substantial changes: remote I/O, IP technology, a ten-fold increase in capacity, new signalling principles and a complete update of the safety dossiers', said Gilles Chaminade, Signalling Programme Manager at Thales. 'It represents four years' work and we are extremely proud of having been able to deliver these new functions within the required timescale for the first production item at Longueau.'
PIPC is to be rolled out nationally over the next 10 years.