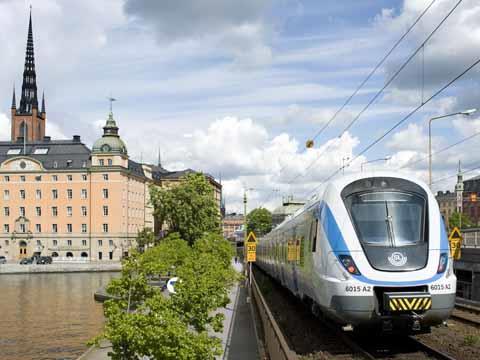 SWEDEN: Banverket has awarded NCC Construction the SKr1·5bn contract for the Norrström tunnel, the section of the Stockholm Citybanan project between Riddarholmen and Gamla Brogatan.
The work will be carried out under a new partnership model with Banverket. The contract covers the construction of a two-platform City station beneath the existing T-Centralen metro station, and tunnels from Riddarholmen.
Running in tunnel, the 6 km Citybanan will connect Södra station with Tomteboda, doubling capacity through central Stockholm in 2017.