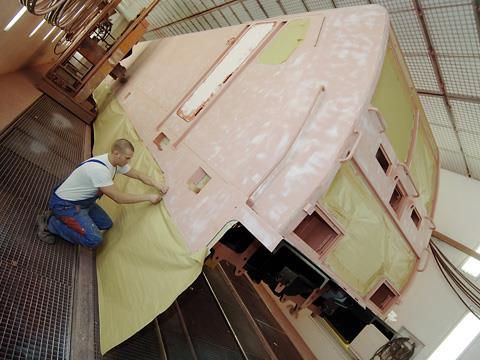 ANCR: Vehicle paint manufacturer AkzoNobel Car Refinishes has announced the transfer of its European rail activities to Mäder Group. ANCR's Italian activities will become part of Isva-Mäder, a joint venture between Isva Vernici and Mäder Group, while its Spanish arm will be transferred to France-based Soficor-Mäder.
Financial terms of the agreement finalised on June 30 are not being disclosed.
Mäder Group supplies specialist coatings to rolling stock manufacturers including Alstom, Bombardier, CAF, Siemens, Stadler and Vossloh, as well as operators including SNCF and DB. Outside Europe it supplies customers in the Asia-Pacific region from a plant in China.
With the acquisition of the ANCR 'we will be able to better answer to our European customers' requests for paint products as well as for composites' said Antonio Molina, Chairman of Mäder and the Isva-Mäder Joint Venture. cr