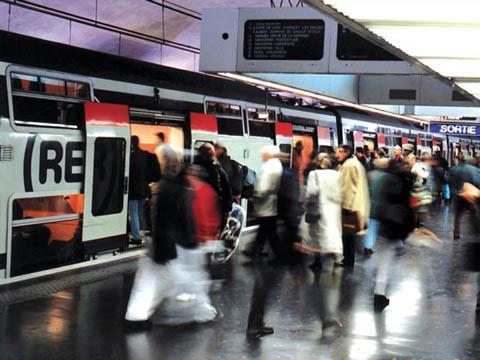 FRANCE: Paris transport operator RATP announced on April 8 that it is to place a €917m order for 60 MI09 five-car double-deck EMUs with a consortium of Alstom and Bombardier. The EMUs will replace MI84 single-deck rolling stock on RER Line A, and there is an option for a further 115 units.
Alstom's share of the work is worth €640m, and includes the electrical equipment, bogies and end cars. Bombardier will produce the intermediate vehicles. The first trainset is scheduled to be delivered in December, and will enter service during 2011.
The design is based on the MI2N units supplied by the same consortium in the 1990s, but with a 'very contemporary' front end. The emphasis is on capacity and rapid passenger flows, with each car having three doors per side. The trains will be fitted with CCTV, and LCD passenger information screens.
The units will work in pairs as 10-car trains, the top speed will be 120 km/h, and the acceleration and braking performance will allow service frequencies to be increased.