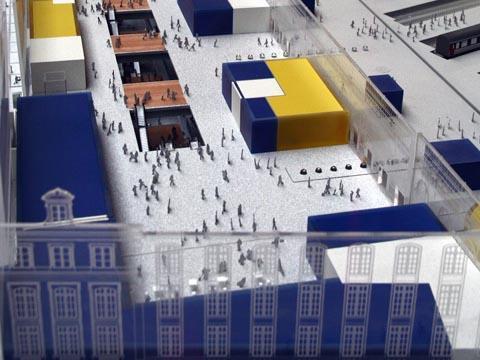 FRANCE: On May 13 Sophie Boissard, head of SNCF's stations department, launched the third and most substantial phases of the Cœur Saint Lazare project to refurbish the Paris terminus.
The main concourse floor will be opened up in a number of places, with 20 escalators installed to improve the circulation of the passengers.
Spie Batignolles is in charge of the main works, which are scheduled to last 30 months with the station remaining open throughout. SNCF is contributing €90m to the project, while a further €140m is being provided by Klépierre, which will design and lease about 80 shops offering 10 000 m² of retail space through its Ségécé subsidiary.
The previous phases of the project covered refurbishment of the concourse behind the buffer stops and improvements to the Cœur d'Amsterdam entrance.