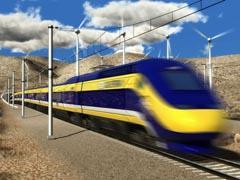 USA: Engineering consultancy Parsons Brinckerhoff has been awarded contracts to manage high speed and inter-city passenger rail development projects in Illinois, Ohio and Florida, parent company Balfour Beatty announced on March 16.
Illinois Department of Transportation has appointed PB as programme manager for the project to introduce 176 km/h passenger services on a 450 km route from Chicago to St Louis, which was allocated $1·1bn of federal funding in January.
Ohio Department of Transport has selected a team led by PB to develop plans for 126 km/h inter-city passenger services on freight lines in the 400 km Cleveland - Columbus - Dayton - Cincinnati '3C' corridor. This project was awarded $400m of federal money.
In Florida, PB will lead a consulting team appointed by the Department of Transportation to undertake planning of the 370 km Orlando - Miami 300 km/h line, including recommending the final alignment.
PB is already leading programme management for the 1 280 km California High-Speed Rail project, and is one of several consultants for the Southern High-Speed Rail Commission, a three-state authority planning high-speed rail in Atlanta, New Orleans and Houston.