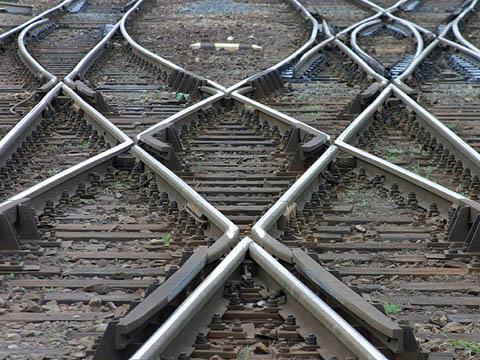 FRANCE: While private-sector entrepreneurs planning a foray into Europe's international rail passenger business remain understandably coy about their plans once the liberalisation of international services becomes a reality next year, it is clear that activity is taking place behind the scenes.
Les Echos reported last month that before RFF closed bidding on April 13 for paths in 2010 it had received a request from Trenitalia for four paths for Paris - Milano services, although safety authority Etablissement Public de Sécurité Ferroviaire told the newspaper that it had yet to receive a request from the Italian operator for a safety certificate.
A few days later RFF's Sales Director Hervé de Tréglodé confirmed to La Tribune that RFF had received 'numerous' requests for path simulations for passenger services from 'more operators than one would believe'. Path requests for passenger trains from SNCF were up by 6%, he said.
One bidder is likely to be Veolia Transport, which has been in discussion with Air France-KLM about operating high speed passenger services. Interviewed in Les Echos on March 31, Director-General of Veolia Transport Cyrille de Peloux said that an agreement between the two organisations had just been signed, adding that high speed was of strategic interest to both companies. 'We are currently in the final stages of discussions to determine the number of trains to be ordered and the launch date before taking a final decision', he said, although he conceded in the interview that it would be difficult to run an Air France-Veolia train service in 2010.
The decline in economic and industrial activity would suggest that pathing requests from freight operators would be in freefall, but de Tréglodé told La Tribune that the number of freight paths requested for 2010 was up by 12% at 41254. Operators asking for paths included rolling motorway company Lorryrail, intermodal firm Rail Link Europe, Syndicat Mixte de la Vallée de l'Oise and Swiss freight specialist Crossrail.