INFRASTRUCTURE: More than 150 companies representing all aspects of the permanent way industry will be present in Münster for the 25th International Exhibition of Track Technology taking place on April 21-23.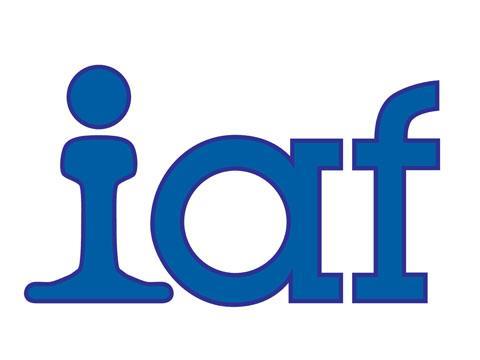 Organised by the German Railway Engineers' Association (VDEI) every three or four years, the IAF international exhibition of track technology has become an important rendezvous for experts and trade visitors from all over the world. And this year is set to be no different, with more than 150 companies from much of Europe coming together for the three-day event in Münster.
Following previous exhibitions at Hannover in 1996 and Wien in 1999, the 2009 show is the third to be held in Münster after the 2003 and 2006 events. Offering 3 000 m of track connected to the Westfälische Landes­eisenbahn and 3 000 m² of outdoor exhibition space complementing the 15 000 m² of indoor exhibition space and lecture rooms, the Münster site has proved to be a successful and popular venue.
As well as the larger track maintenance machines - ranging from tampers, ballast cleaners and rail grinders to complete formation and track renewal trains - taking pride of place on the display tracks, IAF exhibitors will be demonstrating a comprehensive range of equipment and services for the infrastructure sector.
There will be a strong presence amongst the suppliers of smaller tools and specialist equipment for track construction and maintenance, as well as machine tools and workshop equipment. Another area of innovation is maintenance support vehicles - notably road-rail machines which have proved increasingly popular for works where physical access to the network and possession times are restricted.
Reflecting the growing trend towards outsourcing infrastructure maintenance and major renewals, several of the larger European maintenance specialists will be present in Münster, including Swietelsky, Spitzke, and Wiebe, as well as stand-alone railway subsidiaries such as ÖBB Infrastrukturbau AG.
Modern approaches to maintenance planning focus strongly on monitoring and recording asset condition. This allows infrastructure managers to optimise component life and maintenance intervals, and predict deterioration rates. Suppliers of track recording cars, measurement systems and condition monitoring equipment such as Mer Mec, Amberg and Eurailscout will all have their latest equipment on show.
Amongst the track materials suppliers participating in IAF will be rail manufacturers including Corus, Voestalpine and TSTG Schienen, along with fastening specialists Vossloh, Pandrol and Vortok and several pointwork manufacturers. Other track components on show will include concrete, steel and plastic sleepers, rail pads, insulated joints and noise damping materials. Related products on show include alumino-thermic and flash-butt welding equipment,
The consultancy and research sectors will be well represented, ranging from specialist track designers through testing and safety certification specialists to Notified Bodies and the railway departments of several academic institutions. In a related field, several recruitment and training companies and academic bodies will be focusing on ways to tackle the emerging shortage of technicians and other specialist railway engineering skills.
Meet Railway Gazette International at IAF2009 on stand 3/405