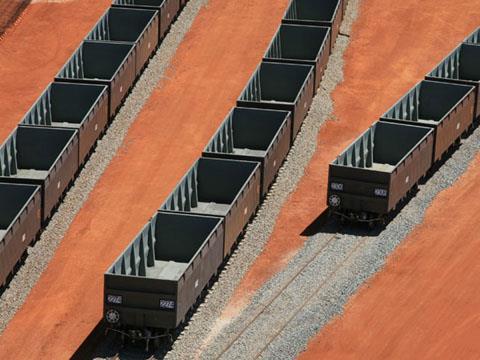 AUSTRALIA: Plans to build another 300 km rail link to serve the Pilbara iron ore mining region in Western Australia were approved by the state government on June 24. Premier Colin Barnett said the signing of an agreement with Roy Hill Infrastructure Pty Ltd was 'a major step forward for the development of the mine, and allows construction of the railway line connecting the mine to port facilities to proceed.'
Under an A$7·2bn package being promoted by Hancock Prospecting and South Korean steel group POSCO, the line will connect the Roy Hill mine at the eastern end of the Chichester Ranges, 110 km north of Newman, with port facilities at Boondarie near Port Hedland, where two new ship berths, an ore stockyard and a train unloader are to be built. Construction of the railway is expected to begin in 2011, with ore exports to Asia starting in 2014.
Barnett said the project would generate 1 500 jobs during the construction phase and a permanent workforce of 750 people. The project would also 'enable greater access for smaller miners to rail infrastructure in the region, with provision for access or haulage services for these companies.'
The Roy Hill reserves are estimated at more than 1 billion tonnes, with annual production put at 55 million tonnes, giving a working life of around 20 years. The new mine will be close to Fortescue Metals Group's Christmas Creek mine, to which Fortescue's own railway is currently being extended by 50 km from the initial terminus at Cloudbreak.