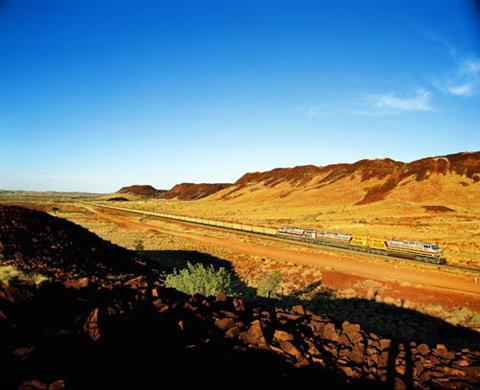 AUSTRALIA: Three heavy haul iron ore railways in West Australia are to be 'declared' permitting third parties to negotiate open access with effect from November 19, Commonwealth Treasurer Wayne Swan announced on October 27.
Swan will 'declare' BHP Billiton's Goldsworthy railway and Rio Tinto's Robe River and Hamersley lines for 20 years under the National Access Regime within the Trade Practices Act 1974. The process is designed 'to facilitate third party access to nationally significant infrastructure and promote competition through the efficient operation of, and investment in, infrastructure' said a statement from Swan.
Fortescue Metals Group subsidiary Pilbara Infrastructure had submitted a request to the National Competition Council to declare the three railways. BHP Billiton and Rio Tinto opposed this, arguing their railways were part of the 'production process' rather than 'services', and so not subject to declaration. However the high court unanimously ruled that BHP Billiton's Mount Newman and Goldsworthy lines were in fact services, and so the miner is obliged to negotiate access on a commercial basis.
Swan said concerns about costs arising from third party access are outweighed 'by a range of benefits, including increased competition, avoiding inefficient duplication of facilities and reducing further adverse impacts on native title rights and the environment.'
Declaration does not automatically give a right of access, but it provides a third party with recourse to binding arbitration if it is unable to agree access terms with the infrastructure owner. The Australian Competition & Consumer Commission can impose access terms, or can refuse access if it finds that the owners cannot be appropriately compensated.