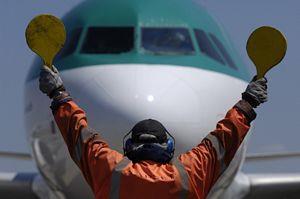 FRANCE: Minister of State for Environment, Energy & Sustainable Development Jean-Louis Borloo and Transport Secretary Dominique Bussereau announced on July 1 that they had selected a preferred bidder to finance, build and manage the Charles de Gaulle Express airport rail link.
Five consortia had been prequalified in January 2007 to submit bids in the second half of last year. The chosen consortium of Vinci Concessions, Vinci SA, Caisse des Dépôts et Consignations, Axa Infrastructure Investissement and Keolis will now negotiate the concession agreement, which is now expected to be signed at the beginning of 2009.
The planning and enquiry process leading to the award of a Declaration of Public Utility for the project is due to be completed by the end of this year, and the line is scheduled to open in 2013.
Priced at €640m when the project was launched in 2006, CDG Express will double rail transport capacity between the city centre and Charles-de-Gaulle airport, and is expected to boost rail's market share of traffic between Paris and the airport from 22% to 40%. It will also pave the way for upgrading RER services to the city's northern suburbs.
The 32 km route will start from Paris Est and run though a new 700 m tunnel to reach a pair of tracks parallel to RER Line B currently used by regional trains. Beyond Aulnay-sous-Bois CDG Express services will diverge at Villeparisis on to a 8 km double- track branch paralleling TGV Interconnexion to a new terminus at the airport; from here the existing VAL peoplemover will provide connections to the various terminals. Plans call for non-stop trains to run at 15 min intervals, taking just 20 min.
Calling the start of negotiations a 'significant step forward', the ministers reiterated during the announcement that CDG Express will get no public funding, and is to be financed entirely by the concessionaires who are expected to recover their costs from passenger revenues.
Borloo described the project as a 'beacon' in the French sustainable development strategy, and 'an essential element' in ensuring the attractiveness of Paris as an international business centre. He said that it fitted into the long-term sustainable mobility strategy outlined in the government's environmental agenda, offering benefits in terms of competitiveness, ecology and urban development.