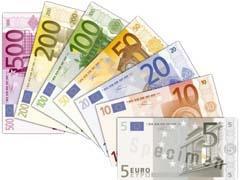 SPAIN: Prime Minister José Luis Rodríguez Zapatero joined Development Minister José Blanco at Madrid Chamartín station last month to unveil an emergency infrastructure plan that aims to revive the national economy and create jobs by investing €17bn in 2010-11. Rail is expected to account for 70% of this spending.
Tendering is due to begin in the second half of 2010, bringing forward planned investment by drawing on private finance that should also minimise impact on the public deficit. For railway projects, it is expected that ADIF will pay around 50% of project costs during the construction phase and the remainder over the 25 to 30-year concession period by means of a single usage fee.
The Ministry of Development is providing €736m to repair damage caused by recent heavy rain in Andalucía to existing routes and high-speed lines under construction. Emergency embankment repairs on the Sevilla - Cádiz route are being undertaken under a contract worth €700000.