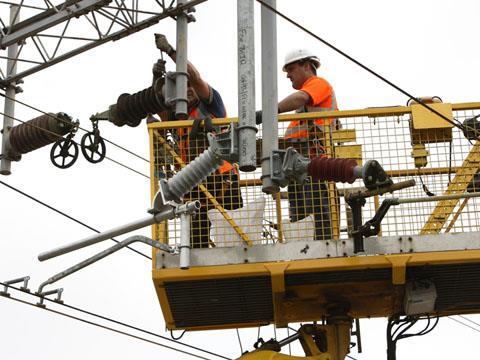 NS has launched the Reisplanner Xtra application for iPhones and BlackBerrys. As well as real-time travel information and details of station amenities, this offers pro-active SMS messages when trains are delayed, alerting waiting family or friends to late arrivals.
Assisted by staff from QR Ltd and ARTC, researchers from Central Queensland University's Centre for Railway Engineering have launched a pilot study into the use of wireless remote wheelset lubrication for freight wagons. The technology has not yet been applied in Australia.
German suppliers Winkler and Metawell have joined forces to develop a heated floor panel for train interiors. The panel combines Winkler's sleeve-free heating cable with Metawell sandwich panelling. The product will be formally launched at InnoTrans 2010.
Ticket vending machine supplier Scheidt & Bachmann has launched On-Board Ticket Express, a slim-line, coin-only variant of its FAA-2000/CM TVM deployed in tram, LRV and bus saloons.
Mechan is supplying automated sand fillers for use at two depots on the Manchester Metrolink light rail network. The equipment allows automated refilling of LRV sanders
Testing specialist Seaward has introduced a live line voltage indicator to enable safe working during possessions of electrified lines using third rails or similar ground-level power supplies. The two-pole voltage detector covers a range from 300 V DC to a maximum of 1100 V DC.
Israeli technology developers Gilat Satellite Networks and Orbit Technology Group have introduced their 'Satellite On the Move' concept in Kazakhstan, allowing national passenger operator KTZ to provide satellite-based broadband communications on its trains.