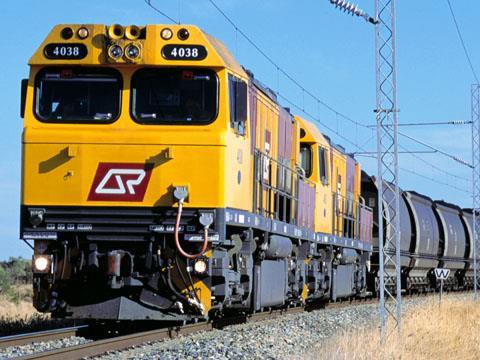 MAJOR INVESTMENT in Queensland's 1067 mm gauge coal network has been authorised by the state government. QR announced on October 11 that it will spend A$650m on 40 locomotives and 1190 wagons that will be delivered by 2010.
QR's Acting CEO Stephen Cantwell said that this first stage of investment would be followed by a second which will see a further 920 wagons ordered to meet demand in 2010-11; by then QR expects to be carrying more than 260 million tonnes of coal a year.
On October 10 Siemens announced that it had won a A$170m contract to supply 25 Class 3800 electric locomotives to QR for use on the 25 kV 50 Hz lines from the port of Hay Point. The deal is an extension to a contract QR placed in April 2006 for 20 locos which will be delivered during 2008; the locos ordered last month will follow the first batch off the production line in 2009.