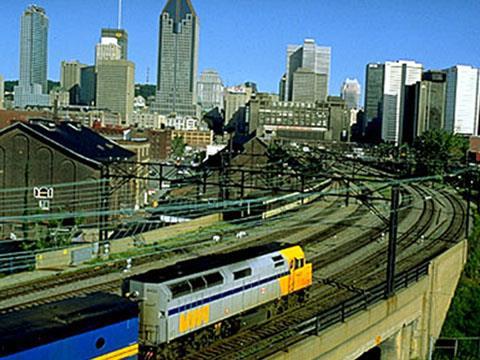 CANADA: The governments of Québec, Ontario and Canada have awarded the EcoTrain consortium a C$3m contract to update previous feasibility studies for high speed rail services along the Québec - Windsor corridor, Transport Canada announced on February 23.
EcoTrain comprises Dessau, MMM Group, KPMG, Wilbur Smith & Associates and Deutsche Bahn International.
More than half of the population of Canada live in along a 1 150 km corridor stretching from the city of Québec, through Montréal, Ottawa and Toronto to Windsor, which is situated opposite the US city of Detroit.
The national and two province governments are making equal contributions to the cost of the latest study, which will consider technology and route options, demand forecasts, development and operating costs, environmental, modal and social impacts, economic analysis, overseas experience of institutional frameworks and implementation scenarios.