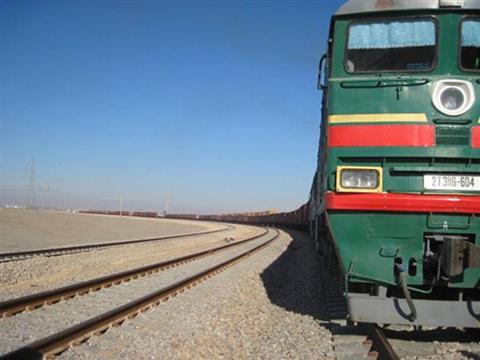 Afghanistan's Ministry of Public Works has awarded Uzbek state railway UTY a US$19m/year three-year contract to continue to operate and maintain the line from the border to Mazar-i-Sharif, which will now be used for export as well as import traffic.
German operator Veolia Verkehr GmbH was renamed Transdev GmbH with effect from March 16.
EIB is providing PKP PLK with a €100m loan for to modernise 71 km of the Rawicz – Czempi line to permit higher speeds.
Eurostar recorded 104 million passenger-journeys in 2014, up 3%. Sales revenue of £867m was up 1%, or 4% at constant exchange rates, and like-for-like operating profit up 2% at £55m. This was underpinned 'by the strong recovery in the UK economy which also led to an increase in business travel bookings throughout the year', with the number of business travellers up 4% on 2013.
The Association of Bulgarian Railway Carriers reports that BDZ's share of the freight market has fallen from 81% in 2010 to 40% at the start of 2015.
Israel Railways opened an extension from Shderot to Netivot on February 15. Local residents can travel free of charge for three months.
The Spanish Ministry of Development has begun public consultation for a 196 km line between Astigarraga and Lezo, enabling services between Madrid and the French border at Irún to avoid San Sebastián. Designed for use by freight as well as high speed passenger services, the double-track route would be dual 1435 mm/1668 mm gauge.
SCT has opened an intermodal terminal at its Penfield Rail Freight Centre in north Adelaide, with facilities for handling refrigerated containers.