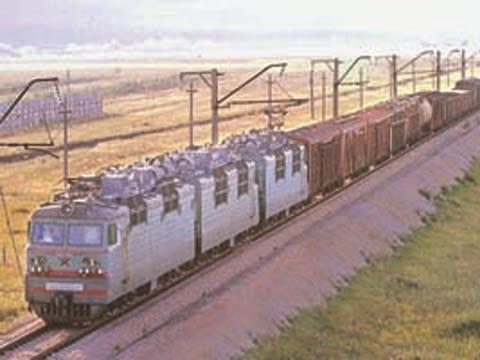 Kazakhstan's national railway KTZ and India's Ministry of Railways have signed a memorandum of co-operation aiming to develop freight traffic via the ports of Mundra/Mumbai and Bandar Abbas and then by rail through Iran to Kazakhstan.
DB and SBB have launched single wagonload services branded DB SCHENKERswiss-shuttle and SBB Cargo Rail Plus Deutschland, focusing on reliability and putting all of Switzerland within 48 h of Hamburg.
Arriva's Polish subsidiary has moved its headquarters from Warszawa to Toru with effect from June 23.
Cambodia's Royal Group has increased its Sihanoukville – Phnom Penh container service from five to seven days a week, with second trains on Thursday, Friday and Saturday subject to demand. Fuel trains run daily.
On July 1 Rail Cargo Austria's operating activities were integrated into a new company Rail Cargo Operator - Austria GmbH. 'With a harmonised appearance for all our operator subsidiaries in Austria, the Czech Republic and Hungary, we are bundling our capacity on the national and international markets', the company explained.
Hupac has bought a 13·9% stake in PCC Intermodal from DB Schenker RP for 20·9m zoty.
Railway authorities in Bayern and the Czech Republic have awarded Netinera Deutschland's Länderbahn subsidiary an eight-year contract to operate Hof – Selb – Aš – Cheb services from December 2015, using a reinstated cross-border link.
Lokaltog A/S was formed with the merger of Danish local railway operators Regionstog and Lokalbanen on July 1. The company has nine lines in Sjælland and Lolland totalling 338 km, and operates 58 trains/day carrying 10·4 million passengers/year.