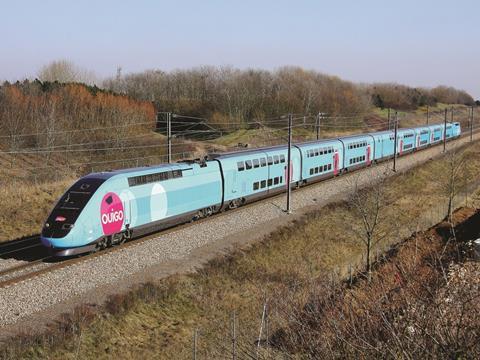 The timetable change on December 13 will see SNCF extend its network of Ouigo low-cost TGV services to Tourcoing, Nantes, Rennes, Le Mans, Angers , TGV Haute Picardie, Roissy Aéroport CDG 2 and Massy TGV.
The port of Lübeck's European Cargo Logistics and Green Cargo have agreed to co-operate by offering through booking of intermodal services via the Malmö/Trelleborg – Lübeck ferry routes.
Sweden's SJ is to stop selling tickets on trains from December 12. It says 0·6% of tickets are sold onboard, and 83·5% through digital channels.
After accident damage to two MittelrheinBahn EMUs, National Express agreed to take over some Remagen – Köln Messe/Deutz services from November 16 to November 27, using EMUs ordered for the launch of National Express services RE7 and RB48 in December.
Peruvian tourist train operator Inca Rail has commissioned a new rolling stock maintenance facility at Huayrajpunku near Ollantaytambo, covering 10000 m2 and built at a cost of US$2m. It will maintain Inca Rail's fleet of 21 diesel railcars.
Västtrafik has awarded SJ a SKr510m contract to operate Kinnekulletåget local passenger services for 8½ years from June 19 2016, with an option for a further three years. The national operator will succeed Arriva.
Under an agreement signed with SNCF Réseau on November 6, Switzerland is to provide €157m to electrify one track at Annemasse station at 15 kV 16·7 Hz AC by the end of 2017 for use by cross-border CEVA services.