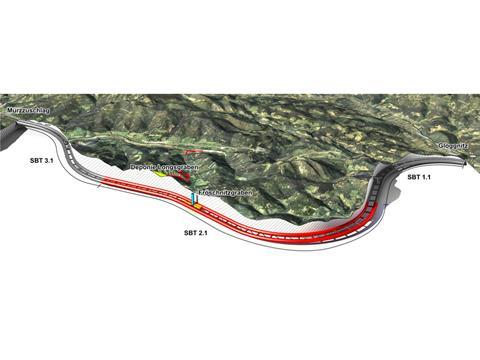 Austria's Federal Administrative Court has rejected a legal challenge to the Semmering Base Tunnel project, ruling that the environmental studies are adequate and the existing line's World Heritage status is not threatened.
Belarus Railways has moved the date of its annual timetable change from the end of May to December, in line with EU operators.
Swiss Post and SBB are to install My Post 24 parcel collection and drop-off machines at up to 50 stations, while a 'Click & Collect' service is to be launched by SBB, Migros Zürich and Swiss Post later this year.
SNCF and airline Emirates have signed a code share agreement, enabling through ticketing to 19 TGV stations via Paris Charles-de-Gaulle airport.
Poland's Lubelskie voivodship has awarded PR a five-year contract to operate local passenger services.
PKP Cargo has completed its acquisition of an 80% stake in Advanced World Transport for €103m. AWT gains access to PKP Cargo electric locomotives certified for the Czech Republic, while PKP Cargo will expand its activities the Czech Republic where it now has a 10% market share. The remaining 20% of AWT is owned by Minezit SE.
Kansas City Southern has reached an agreement with Sasol Chemicals for the construction and long-term lease of a storage-in-transit rail yard to support Sasol's new ethane cracker and derivatives project in Lake Charles, Louisiana.
The first two formations of 25 kV 50 Hz AC EMU cars being supplied by CSR Qingdao Sifang for the Roca commuter network in Buenos Aires entered service on June 8, operating semi-fast services between Plaza Constitución and Temperley between 09.30 and 16.30.
As a result of the delayed award of the contracts for fitting out, the opening date for the Ceneri Base Tunnel has been put back a year to December 2020.
Abellio Deutschland has relocated its headquarters from Essen to Berlin.