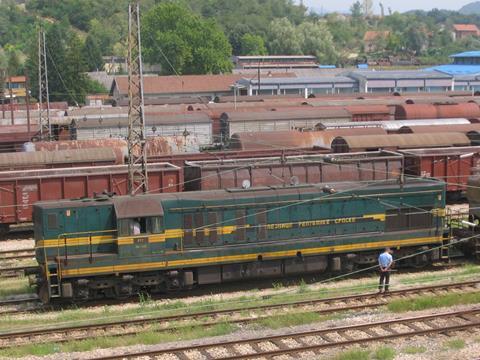 Bosnia's two railway companies have agreed to operate 10 trains/day carrying ore from Omarska to ArcelorMittal's Zenica steelworks, with trains to be increased from 1150 to 1450 tonnes to improve efficiency.
RFF has begun work to reopen the 25 km Oloron – Bedous route to passenger traffic, disused since freight services were withdrawn in 1985. Due to be completed by the spring of 2016, the €102m project is being funded by the region of Aquitaine.
Rail Cargo Austria has been certified to operate in Croatia. Local company Adria Transport has begun operations using locos hired from HŽ PP and HŽ Cargo.
North Carolina DOT is seeking a new operator for the 21 km Piedmont & Northern Railway from Gastonia to Mount Holly, after Patriot Rail's decision to terminate its lease. Traffic averages 12 carloads/month.
India's Rites has signed an MoU to co-operate with Korea Rail Network Authority in areas including feasibility studies and construction supervision, with the 'pooling of talent, experience and expertise' to enhance business prospects within India and abroad.
Illinois is to provide $102m for Union Pacific to build a new River Kankakee bridge and undertake track doubling to support 175 km/h passenger trains on the Chicago – St Louis line. Funding will come from the state's Illinois Jobs Now! programme.
The Roberts Bank Rail Corridor project to remove level crossings and improve road and rail traffic flow on the 70 km line to the Deltapoint Terminal in British Columbia was completed in September. The C$307m project included funding from the Canadian, provincial and local governments, CN and CP, BNSF, British Columbia Railway Co and Translink.
Barter is expanding its transhipment terminal at Sokóka in Poland on the line to Hrodna in Belarus to handle 5 000 wagons/month. Two broad and two standard gauge sidings are being installed, and Barter has been certified as a train operator, with a shunting loco of each gauge.
RJ Corman Railroad Co has purchased the assets of the Texas Southeastern Railroad subsidiary of Georgia-Pacific.