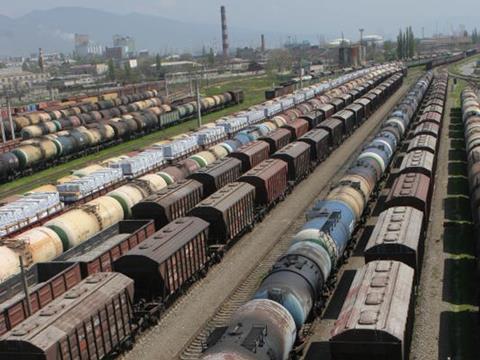 Russian Railways and Yingkou Port Group have signed a memorandum of co-operation to create logistics centres in Moscow and Yingkou and a joint venture to manage cross-border cargo clearance and port transhipment.
An internal restructuring of Danish national passenger operator DSB came into effect from September 1, creating an Operations division which includes maintenance and commercial activities, and a Strategy & Rolling Stock division responsible for planning and procurement.
A $30m grade separation project at the Port of Vancouver USA in Washington state was officially completed with a ribbon cutting on August 13.
As part of ŽSR's ongoing upgrading of its Bratislava – Žilina – Košice Corridor V for 160 km/h operation, the junction at Púchov was switched over from 3 kV DC to 25 kV 50 Hz AC electrification on August 1. ŽSR plans to convert the Púchov – Lúky pod Makytou – Czech border section by 2017, Púchov – Žilina in 2022 and Odboka Potok – Žilina – adca – Czech border in 2025. No timescale has been set for the 327 km from Žilina to Cierna nad Tisou.
EBRD has signed a €39·9m loan with Kosovo infrastructure manager Infrakos to finance a three-stage modernisation of the 148 km line from Macedonia to Serbia, as well as improvements to asset management, access charges and workforce diversity. EIB is also contributing, and there will be 'significant donor support' from the EU.
Maine Department of Transportation has awarded Central Maine & Quebec Railway a contract to operated the 90 km state-owned Brunswick – Rockland branch for 10 years from January 1 2016, replacing Morristown & Erie Railway's Maine Eastern Railroad which has managed the line since 2014. Excursion passenger trains will cease.
Following 14 months of preparatory works, construction of Rhätische Bahn's new Albula tunnel was formally launched with a ceremony at the north portal on August 31. Replacing the current 110-year old structure, the 5 860 m single-track bore is expected to open in 2022.