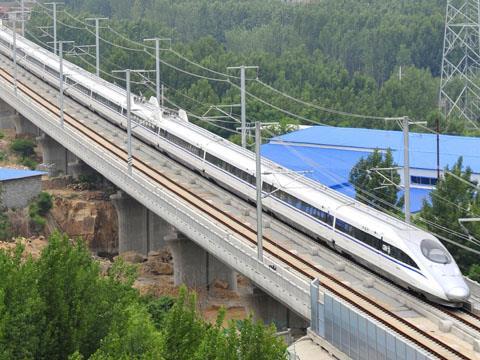 The International Railway Strategic Management Institute is to offer two modules as part of its 2013 Senior Manager Programme. The first, running from April 22 to May 3, will take place in Beijing and Shanghai, the other in Lyon and Paris from June 17-28. The programme is supported by the Executive Education arm of EM Lyon Business School.
UK railway training agency NSARE and Siemens have applied for government funding to support the establishment of a National Training Academy for Traction & Rolling Stock.
Kazakh national railway KTZ has extended its range of overseas training visits, sending 22 staff to Berlin in December for technical visits on logistics hosted by DB International, while Duke University in Durham, North Carolina received a delegation of human resources staff on December 3-17. The US Department of Transport, Amtrak and Alstom Transport were among organisations featured in a series of regional tours.
Supported by funding from the Department for Transport, the UK's Railway Industry Association is leading a scheme to 'unlock innovation' in the domestic sector with a view to better understanding how technical development happens, and how this might boost export trade. Three pan-industry workshops have already been held, with more to follow through 2013.
The ABC Electrification consortium of Alstom, Babcock and Costain is to establish electrification training centres at Blantyre near Glasgow and Manchester to support its £48m contract to enhance power supplies on the UK's West Coast Main Line and any similar work in the future.
The Tikhvin Railway Car Building Plant hosted the Leningrad oblast regional heats of the WorldSkills welding competition in mid-January. Local school pupils and vocational students were also given the chance to join the wagon manufacturer's in-house welding teams 'to try their hand at real production', said Oleg Nikitin, Head of WorldSkills Russia. The competition final takes place in Leipzig in July.