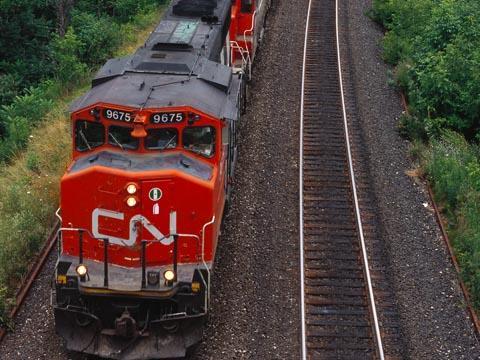 An endowment of US$50 000 from Canadian National will fund in perpetuity a CN Scholarship at the Arema Educational Foundation, the Class I railroad announced in April.
UK Transport Secretary Patrick McLoughlin visited the University of Huddersfield on April 15 to open its Institute of Railway Research. The institute is headed by Prof Simon Iwnicki, who leads a team of 16 researchers examining a range of technical challenges, with a particular focus on track geometry faults and wheel-rail interface issues faced by light rail operators.
Thales UK has selected Prospects College to develop and manage a signalling apprenticeship programme. The four-year scheme is intended to complement Thales' existing graduate recruitment programme.
The first class of 16 students from the Railtechniek vocational course in the Netherlands graduated on April 5. The course is run by Hogeschool Utrecht in co-operation with Railinfra Training, ProRail and Strukton. An expanded course supported by input from NS, NedTrain and Lloyd's Register will be launched in September.
The corporate training and development division of the UK's University of Derby is launching a number of engineering courses involving work-based learning. Qualifications on offer include a Bachelor in Engineering, a Master of Science in Professional Engineering which provides a work-based postgraduate route to Chartered Engineer status, and a Postgraduate Certificate in Professional Development based on industry feedback.