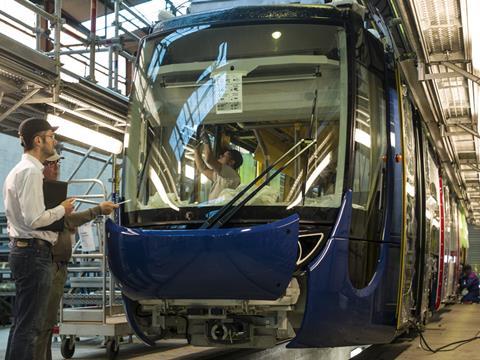 A professional skills programme has been launched by Alstom Transport and the Steelworkers Union of Taubaté as part of the staff recruitment process ahead of the opening of Alstom's tram factory in the Brazilian city in December.
US Class I railroads Norfolk Southern and BNSF are using the specialist training facilities at the Transport Technology Center in Pueblo to undertake live recreations of a freight train accident involving hazardous materials. The three-day classes for emergency 'first responders' will continue until December.
Ciffco, the Centre International de Formation Ferroviaire de la Côte d'Opale operated by Groupe Eurotunnel, has been granted official status as a driver training academy. Eurotunnel becomes the first open access operator in France to receive such an approval.
Polish national railway holding company PKP and Politechnika Śląska have agreed to open an Educational Centre for Railway Transport, which is to open in 2016 at the site of the former Sosnowiec Maczki station.