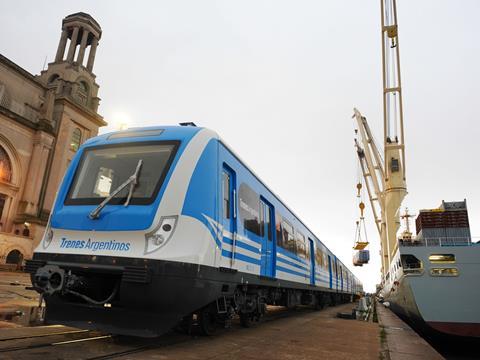 Argentina's Minister for Transport & the Interior Florencio Randazzo has welcomed the first class of 24 graduates to complete an internship course entitled 'Reviving the Railway Generation'. The course has been hosted at the National Technical University and the University of San Martín. Randazzo said that recovering the skills and competencies of the men and women who work on the country's railways was 'the most difficult challenge' to improving service quality.
Based on the example of institutions in China, India's Prime Minister Nahendra Modi has advocated the establishment of a national railway university. It would be the first university in India to focus solely on railway engineering and management disciplines.
During August the first eight drivers from the Vostochno-Sibirskaya Railway in eastern Siberia undertook a bespoke training course on the 2ES5 electric freight locomotive at Transmash Holding's NEVZ plant in Novocherkassk (p37).
BNSF is to send a further 130 firefighters from Minnesota to bespoke 'crude by rail' training at the national safety training facility at Pueblo. The Class railway I reports that 1200 'first responders' from the state have received community hazmat training this year.