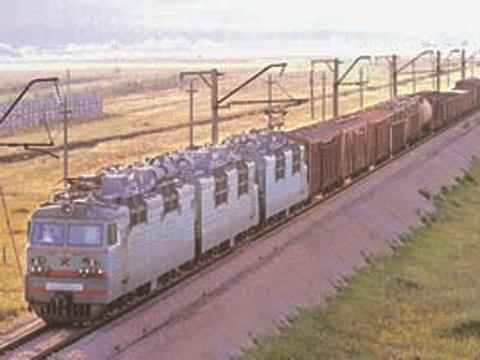 KAZAKHSTAN: Major supply contracts and rail-sector co-operation memoranda were among the agreements signed at a national investment summit held in Almaty on June 3-4.
A €70m contract to design and supply signalling and telecoms for the 293 km Zhetigen - Korgas 'China Gateway' railway was signed by state railway KTZ and the KTZ-Ansaldo STS Italy joint venture formed last year. Ansaldo STS values its share of the contract at €50m, and said the deal puts it in a good position for future work under KTZ's planned 10-year upgrading programme.
The state railway also signed an agreement with Alstom and Transmash Holding for the joint production of electric freight locomotives at the Baiterek A works in Atbasar. KTZ called tenders last year for 200 locomotives, and the plant could serve the wider 1 520 mm gauge market.
KTZ and Patentes Talgo signed a memorandum of understanding for the development of fast passenger services, and the formation of a joint venture in Astana to build and maintain up to 150 Talgo vehicles a year.
The European Bank for Reconstruction & Development has agreed a programme for modernisation and management reform at KTZ, and is lending US$105m to Transtelecom for the installation of optic fibre communications as well as US$50m to Kaztemirtrans for the purchase of 1 000 freight wagons.
Kazakh President Nursultan Nazarbayev said there were now 20 000 businesses in the county drawing on foreign capital, of which 7 000 were outside the oil sector.