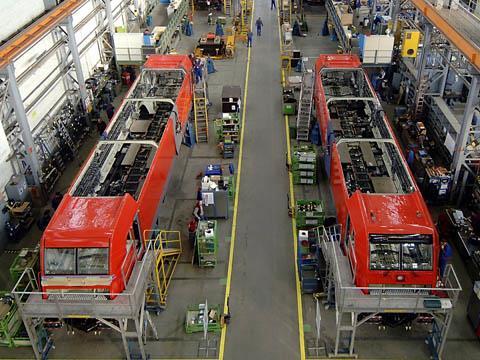 BOMBARDIER: The rail market 'remained resilient' in 2009, Bombardier Inc President & CEO Pierre Beaudoin said when he presented the company's annual results for the year to January 31 2010.
'Robust' activity which helped the Transportation business increase its revenues to US$10bn from US$9·8bn the previous year included demand for commuter, regional and metro trains in the company's traditional markets and a 'breakthrough' contract to supply 80 Zefiro high speed trains in China.
Profitability at Transportation was up, with EBIT of US$625m compared with US$533m the previous year, and an EBIT margin of 6·2%. In contrast, the Aerospace division had to 'adapt to the economic reality'.
Transportation's order intake of US$9·6bn was down from US$9·8bn as European customers postponed orders in the current economic circumstances. But lower order intakes in systems and signalling in Europe were offset by higher rolling stock orders in Asia.
Bombardier Inc reported consolidated revenues down to US$19·4bn from US$19·7bn in 2008, and EBIT down to US$1·1bn from US$1·4bn.