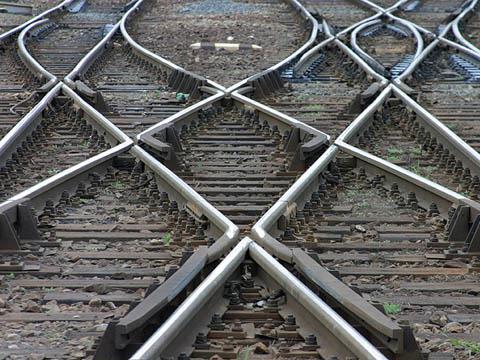 HIGH operating costs and short, obsolete locomotive-hauled trains are features of many of the local and regional lines which form an important part of Poland's rail network. In an effort to reduce expenditure PKP announced plans to withdraw over 1000 services, but in March the threat of widespread strikes brought a last-minute postponement.
To remain viable, these secondary lines need to receive modern, economical trains, providing an attractive passenger environment with appropriate capacity.
In the early 1990s a number of Polish manufacturers developed prototype and first-generation trainsets for this role, but the worsening economic situation and the lack of clear development policies meant further orders did not materialise.
Despite this, the concept was successfully demonstrated. Now that cost savings are essential if services are to survive, orders are being placed for second-generation vehicles. In some cases regional governments are purchasing the trains, which are then run by PKP Przewozy Regionalne, the national operator of local services.
Regio Tramp
ZNTK Poznan supplied three Class SA101 two-car DMUs and three Class SA102 three-car variants to PKP in the early 1990s. The firm has now used that experience to develop its next generation of regional train, the single-car 213M Regio Tramp.
The first two 213M two-axle railbuses were financed by Wielkopolska region, and as Class SA105 they are diagrammed to travel over 330 km each day on Poznan - Grodzisk Wielkopolski and Poznan - Wagrowiec - Golancz services. Four further railbuses are will be delivered to the Lubuski region this autumn.
The need for higher capacity than a single-car unit inspired the articulated two-section 215M and three-section 216M, with intra-unit gangways supplied by Hübner. Five 215M units are being built for Wielkopolska region, and are expected to enter service this year.
Flexibility is a key element of the design, with the interior specification chosen to meet an operator's particular needs. The first 213M was supplied without a toilet, but subsequent vehicles are equipped with a vacuum WC. Features include air-conditioning, electronic passenger information displays, folding ramps for wheelchair users, and bicycle spaces. The doors are available with widths of 800mm or 1300mm. Cameras enable the interior and station platforms to be viewed by the driver, permitting one-person operation.
The bogies use rubber spring primary and air secondary suspension, reducing wear and providing a comfortable ride on indifferent-quality track. Powered and trailer bogies are fitted with disc brakes, and can be equipped with gauge-changing wheelsets for cross-border services. Up to three cars can run in multiple.
All variants of the ZNTK railbus are equipped with MAN D2866LUH diesel engines and Voith transmissions, mounted as a complete powerpack in a sprung frame with the compressor, alternators and cooling system. Other engines are available if required.
Partner
Another low-cost railcar has been developed by PESA. The prototype 214M Partner single-car railbus was built in 2001 (RG 3.02 p119), and following testing entered commercial service on December 15 last year. Four more are now being built, and will enter service in October with PKP in the Bydgoszcz and Wroclaw areas.
The Partner offers a top speed of 120 km/h; it has an empty weight of 42 tonnes and an axleload of 14 tonnes. Up to three can operate in multiple, and buffers and screw couplings allow a trailer to be hauled when increased capacity is required. The 24·5m long vehicle has 30% of its floor area 600mm above the rail height, providing easy access from low platforms. A vacuum toilet is fitted, and a digital data recorder provides 'black box' facilities.
The Voith Turbo powerpack uses a T212 hydrostatic transmission, cooling system and control unit, with a 500 kW MAN 2842 diesel engine and generator.
Modular approach
Bus and train builder Kolzam, which produced the Class SN81 and SA104 multiple-units in the past, has devised the 208Ma railbus concept. It is a modular design, intended to be available in single, two or three-car trainsets formed from two-axle vehicles. Movable steps cater for different platform heights, and the maximum axleload is planned as 14 tonnes. Diesel-hydraulic transmission would be used, and a top speed of 120 km/h is envisaged.
TABLE: Main data of Polish railbuses
Manufacturer ZNTK ZNTK ZNTK Kolzam PESA
Model 213M 215M 216M 208Ma Partner
Length mm 17720 34300 51800 11900 24500
Width mm 2900 2900 2900 2910 n/a
Height mm 3800 3800 3800 3600 n/a
Low-floor height mm 600 600 600 550 600
High-floor height mm 1240 1240 1240 1250 n/a
Low-floor area 56% 47% 45% n/a 30%
Engine rating kW 1 x 257 2 x 257 2 x 257 220 500
Speed km/h 110 110 100 120 120
Seats 38 94 137 32 n/a
Total capacity 90 195 292 72 n/a
Axleload tonnes 16 16 16 14 14
CAPTION: The Class 213M Regio Tramp developed by ZNTK of Poznan has been selected for use in the Wielkopolska and Lubuski regions
CAPTION: Four more Partner railbuses are under construction at PESA following the introduction of the prototype into revenue service last December