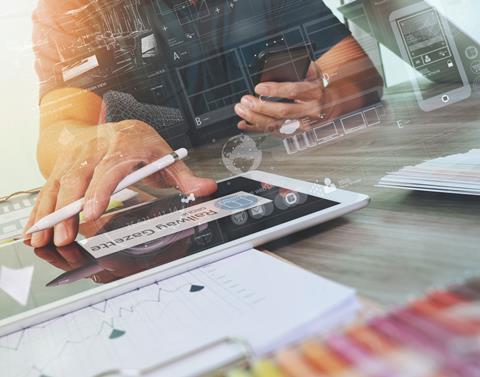 Market-leading expertise for a digital future…
It has been a busy year for us, and I am proud to announce the relaunch of our digital platform, www.railwaygazette.com. This is the culmination of unprecedented audience research carried out over the last 12 months. We asked our subscribers, e-newsletter recipients, website users and social media followers to tell us what they wanted us, and we are keen to give you the answers.
You asked us to keep giving you authoritative, insightful and editorially independent content. Yet it is also clear that we must go further in complementing our market-leading print publications by developing a state-of-the-art digital platform at www.railwaygazette.com .
A refreshed look
To showcase the change, we have updated our branding with a clean, clear and simple design. Our five core products will be easily identified as part of the Railway Gazette Group through a consistent image.
Two additions
From September, we will add two digitally focused products to our portfolio.
The online Railway Gazette Knowledge Hub replaces our Railway Directory product. The Knowledge Hub will be a gated-access feature for our Premium subscribers, offering key information about more than 2 000 operators, plus access to network maps and country profiles for 140 countries, as well as city network maps.
The second addition to the portfolio is an online news service dedicated to the UK market, clearly demarcated from our unrivalled global coverage. Rail Business UK will deliver a concise, industry-focused bulletin for key decision-makers through a dedicated section on railwaygazette.com and a weekly e-newsletter.
A revamped offer
We have reorganised our subscriber offerings into three simple packages.
Digital Subscriber (free): Our first tier offers audience members the opportunity to become a Digital Subscriber free of charge. In addition to the digital issue of Railway Gazette International magazine delivered to your inbox at the start of every month, you will also gain free access to online feature articles, e-newsletters, and supplier White Papers. The digital issue of Metro Report International magazine, produced twice a year, is also included in this package.
Print & Digital Subscriber (€140 for one year, €240 for two years or €300 for three years): Benefits include all the Digital Subscriber content listed above, plus a print edition of Railway Gazette International delivered in the post every month. You will also receive the print issues of Metro Report International twice a year, access to our digital archive of issues of Railway Gazette International dating back to 2000, plus exclusive discounts for events offered by industry partners.
Premium Subscriber (€250 for one year, €440 for two years or €600 for three years): This tier includes all the above benefits plus full access to our online Railway Gazette Knowledge Hub.
For our existing subscribers
Based on their existing subscription status, readers will automatically be upgraded to the Print & Digital or Premium packages at no extra charge, and this agreement will apply for the remaining term of their current subscription agreement. At the end of this period, they will be able to choose one of the three tiers to continue.
A new era for the Railway Gazette Group
The options for receiving industry news and analysis are ever-increasing, and it is critical that publishers understand their audience and build an enduring relationship to provide readers with the information they need. Railway Gazette's core values remain the same: offering high-quality and accurate industry-focused news and analysis, produced by an expert team of professional journalists who understand the global rail and urban transport sectors.
We have come a long way since 1835, and the journey continues into an increasingly digital future. We look forward to you travelling with us.
Andrew Walker
Publisher
Railway Gazette Group