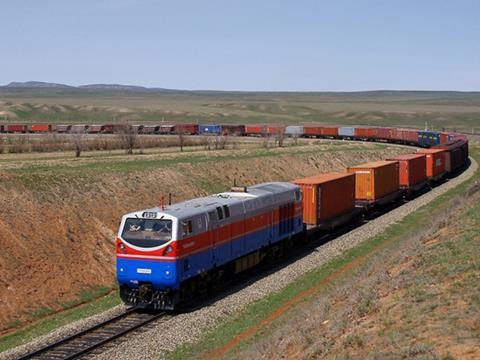 The national railways of Kazakhstan, Turkmenistan and Iran have signed a protocol covering plans for an express transit container service which would link China with Turkey and potentially Pakistan, India and the Gulf states via Bandar Abbas. Shipments of grain from Russia and Kazakhstan to Iran and ferrous metals from Kazakhstan to Iran are also planned.
On April 1 SKM w Trójmiescie opened a 1·1 km extension to Gdansk Sródmiescie. The 80m zloty project included rebuilding a terminating platform at Gdansk Glówny as a through platform and providing a double-track alignment to the new station. The platforms are 200 m long and 960 mm high.
Head-to-head competition came to the 455 km Stockholm – Göteborg corridor on March 21 when open access operator MTR Express launched commercial services. Initially operating around 50 trains per week, rising to 90 from August, MTR Express is offering an end-to-end journey time of 3 h 19 min with three intermediate station calls.
Brazilian freight operator VLI has begun a 10-year contract to move manganese ore for Mineração Buritirama from its processing plant in Marabá to the port of Itaqui. Shipments expected to total 500 000 tonnes a year are moved in 50-wagon trains on the Carajás Railway, under a track access contract between VLI and Vale.
RFI, the Piemonte region and SNCF Réseau have signed an agreement to finance the first phase of modernisation of the 47 km section of the Ventimiglia – Cuneo route which lies in French territory. The Italian government and Piemonte are providing €29m for the programme, which includes the installation of a train protection system as well improvements to the bridges and tunnels.