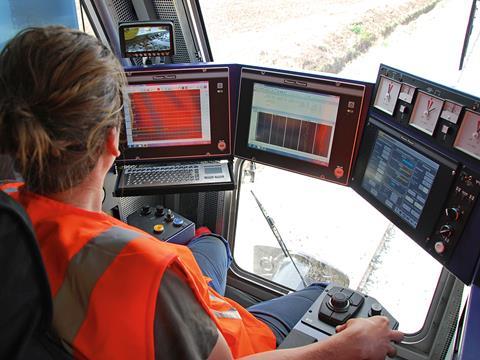 On October 1 Plasser & Theurer established Track Machines Connected GmbH. This business unit supersedes P&T Connected, which was set up in 2017 to launch Plasser's 'big data' activity. TMC will offer services for collection and processing of rail infrastructure data.
Czech construction group IDS has acquired rolling stock leasing company KDS-Kladenská. IDS is the parent of open access freight operator IDS Cargo. The acquisition sees IDS take on around 20 staff and 12 diesel locomotives, plus two electric shunting locos. IDS Cargo will also take over the workshops at Kladno, having previously outsourced its fleet maintenance.
Onboard digital connectivity specialist Icomera is relocating its US headquarters from Rockville to larger facilities in Bethesda, Maryland. The company says this will bring it closer to the Washington DC area and support its growth plans in the North American market.
Patentes Talgo and wheel lathe manufacturing specialist Geminis have signed a formal commercial partnership. The two companies say that they have complementary ranges, with Talgo producing underfloor reprofiling tools and Geminis surface lathes. The collaboration focuses on sharing sales and distribution networks, project information and product marketing.
Knorr-Bremse announced on September 30 that it had sold its Powertech power supply components business to Radial Capital Partners. Employing 526 staff, Powertech's portfolio includes converters and electrical equipment for rail vehicles and the power generation sector and energy storage systems, and engine and transmission test benches.