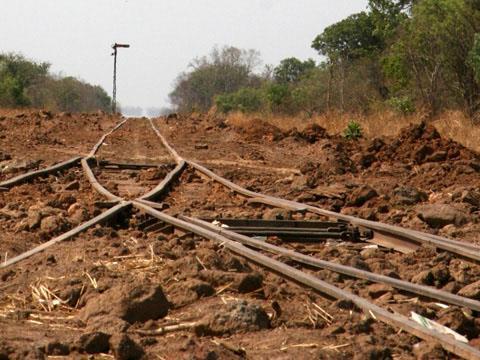 SUDAN: Sudanese President Omar Al-Bashir and First Vice-President and President of the Government of Southern Sudan Salva Kiir Mayardit reopened the railway to Wau on March 11, a month before elections are due to be held. A train had run on the Babanousa - Aweil section on September 25.
The weekly freight service is expected to bring a significant drop in the cost of goods, and market stalls around Wau station are being renovated in anticipation of a trade boom. The arrival of the first train triggered a 50% fall in the price of sugar and soft drinks, NGO worker John Arop told IRIN, the news service of the UN Office for the Co-ordination of Humanitarian Affairs. Passenger services may also follow.
The 446 km long 1 067 mm gauge line was opened in March 1962 (RG 4.62 p414). Services were interrupted from 1984 during the second civil war, and in 1991 the infrastructure was destroyed by the Sudan People's Liberation Army to prevent supplies reaching the government garrison at Wau.
The US$51m rehabilitation has been financed through the Unity Support Fund, which was established in 2008 to promote economic development around the border between north and south Sudan using revenue from oil production in the disputed Abyei area.
At the reopening President Bashir said the line could be extended south via Rumbek and Juba to Nimule on the Ugandan border at an estimated cost of US$1·2bn.