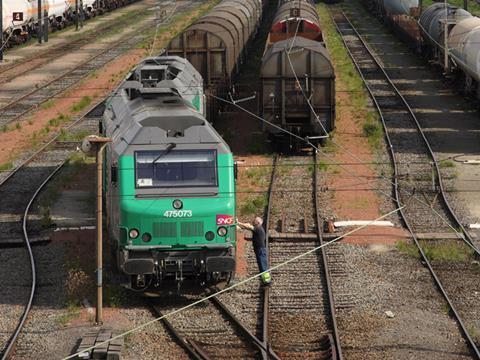 FRANCE:?Transport minister Dominique Bussereau announced on March 31 the creation of a joint venture to promote local and wagonload freight services.
The company is intended to provide expertise, financial and project planning assistance and operational input to encourage small businesses to transport freight over short distances by rail - the fret de proximité model. The partners involved are infrastructure manager RFF, state finance group Caisse des Dépôts et Consignations and Railroad Development Corp, the Pittsburgh-based freight operator which has interests in Argentina, Peru, Guatemala as well as the USA.
The creation of the venture is part of a wider package of measures that the French government has put in place over the past year to encourage greater use of rail transport for local freight movement. In particular, the government has asked RFF to look at allowing 'more flexibility in managing infrastructure on lightly used lines that could be reserved for local freight trains'.