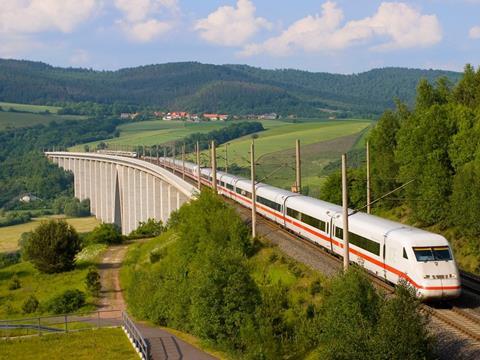 GERMANY: Deutsche Bahn announced on March 26 that it had carried 150∙7 million passengers on its ICE and IC services during 2019, an increase of 1∙9% over the previous year; it was the fifth year in a row when traffic increased. DB said that patronage on regional services also rose by 1∙6% to almost 2 billion trips, taking total passenger-km up by 695 million to reach 98∙4 billion. In terms of market share, DB Regio won 'more train-km for future service than it lost to competitors'.
DB Cargo's performance was less satisfactory, with volume falling from 255∙5 million tonnes in 2018 to 232∙0 million in 2019. Tonne-km were down from 88 237 million to 85 005 million. In a statement accompanying the release of the figures, DB said that 'because demand in cyclical sectors such as steel and automotive is declining, it is likely that sustained growth in rail freight transport will still take some time despite all efforts'.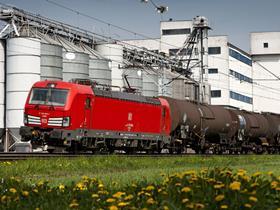 Adjusted revenues increased by just under 1% to €44∙4bn, but adjusted EBIT fell by 13% year on year to €1∙8bn, which DB attributed to a high level of investment. Net capital expenditure was up by 41% to €5∙6bn, with gross capital expenditure also increasing. DB said that 'the lion's share of the funds 'will be used to expand and modernise the German rail system, boosting quality and adding new trains and additional staff'. The number of staff stated in the annual report at December 31 2019 was 323 944, up from 318 528 a year earlier. Net financial debt was 'slightly better than expected' and remained below the limit agreed with government.
DB CEO Dr Richard Lutz, who was self-isolating because of Covid-19, said in a written contribution that 'investment in the future of rail will take priority in the coming years, which will be visible in our bottom line in the medium term'.
Looking ahead, Board Member for Finance & Logistics Levin Holle said that it was not yet possible to calculate the financial impact of the coronavirus crisis: 'our task is to ensure the financial stability of DB through the corona pandemic, despite very high investment levels and other commitments.'