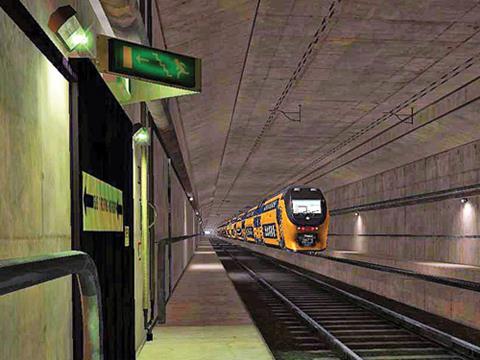 NETHERLANDS: National operator NS is on course to complete evacuation training of all 6000 drivers and conductors by the end of 2012.
NS was mandated to introduce updated tunnel safety training in the wake of a fire on the line running beneath Amsterdam Schiphol airport in July 2009.
NS selected the RescueSim package developed by Vstep to provide three-dimensional modelling and incident simulation for a sub-surface environment. A number of emergency scenarios can be simulated in realistic surroundings; staff are expected to respond in real time in accordance with communication and evacuation regulations.
Vstep's RescueSim Communications Trainer software also allows authentic recreation of cab-to-shore radio, onboard intercom and mobile phone communications during an incident. RescueSim simulators have been installed at five locations across the country - Amersfoort, Zwolle, Schiedam, Eindhoven and Amsterdam.