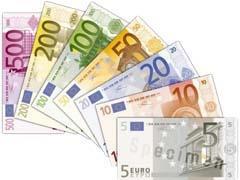 EUROPE: International Railway Systems has announced a contract to supply 'several hundred' 95m3 Zacns tank wagons to leasing firm GATX Rail Europe in 2009-10, with options for more. The exact number of vehicles is not being disclosed.
Johannes Mansbart, CEO of GATX Rail Europe, said the time was right for the order 'as we have a very long term outlook and commitment in the markets'. He explained that 'although markets are flat', customers want 'to optimise their fleet's efficiencies and to seek the best tank cars available to date'.
'GATX is one of the largest leasing companies in Europe and we are extremely gratified and encouraged during current market conditions to have been awarded this major contract', said IRS Sales Director Europe, John Brown.
IRS Group has its headquarters in Luxemburg, and subsidiaries producing wagons, bogies and forgings in 14 European locations.