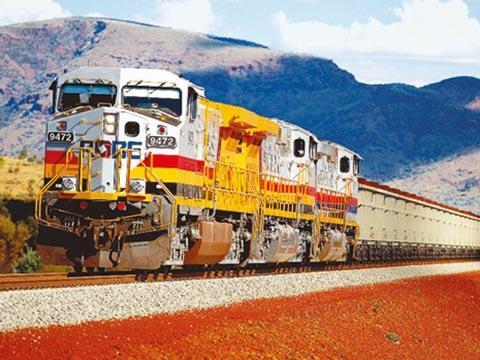 AUSTRALIA: Rio Tinto Iron Ore announced on January 13 that it was postponing work on its Pilbara automated train operations programme.
The easing of market growth caused by the economic slowdown has reduced the urgency of the A$557m project, which was designed to increase the efficiency of the Hamersley and Robe River heavy haul lines to increase capacity from the current 220 million tonnes a year to 320 million tonnes by 2012.
On December 4 Ansaldo STS had announced a €103m contract to provide automation technology for the 1 300 km network by 2012.
'Substantial progress has been made towards implementation, with the trials proving successful, and the programme's momentum can be easily renewed when circumstances permit', said RTIO Chief Executive Sam Walsh.
'Postponing the ATO programme will help refocus resources to assist the advancement of automated truck haulage and drill and blast operations, remote mine operation and other key aspects of Rio Tinto's vision for the mine of the future.'