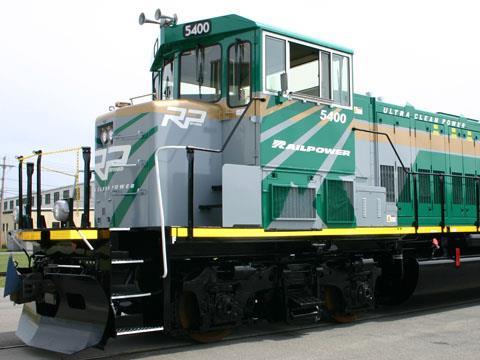 RAILPOWER TECHNOLOGIES: A binding agreement for the sale of the assets of Québec-based hybrid and genset locomotive maker Railpower Technologies Corp to RJ Corman Railroad Group was announced on May 1.
Subject to court approval, the deal is expected to be closed by May 20. 'It is not anticipated that this offer will provide any value to the shareholders of Railpower', said a company statement. The agreement excludes cash, land and two locomotives.
Kentucky-based RJ Corman Railroad Group includes rail construction companies, nine short lines, 19 derailment and emergency facilities and 10 track materials supply sites.
It has agreed to sell some assets including crane technology to Management Newco, which will be formed by Railpower managers. Management Newco will be granted a non-exclusive license to use intellectual property rights in hybrid applications. Between them, the two companies intend to hire approximately 75% of Railpower's workforce.