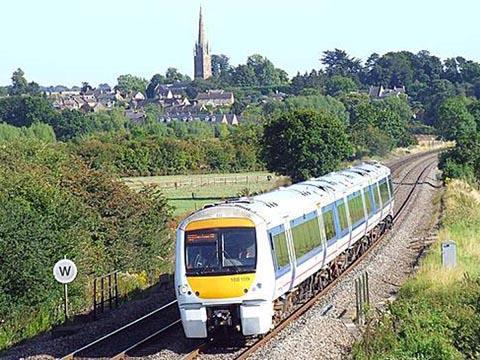 UK: As its mobile ticketing project gains in popularity, Chiltern Railways has installed two scanning devices on ticket gates at London's Marylebone station to allow passengers to validate tickets carried as barcodes on their phones.
Chiltern says its three-month trial of mobile ticketing (RG 1.07 p31) has proved a great success, and the operator is looking at ways to develop the technology further in conjunction with suppliers YourRail, Mobiqa and ts.com. The gate scanners were supplied by Cubic Transportation Systems, which already supplies gate readers for Transport for London's Oyster smart cards.
Passengers can use the barcode readers to access the platforms, rather than having a member of the station staff scan barcodes for them to open the gates, as was the case during the initial trial. Mobile ticketing can only be used in conjunction with Chiltern's E-Day online advance-purchase ticket.