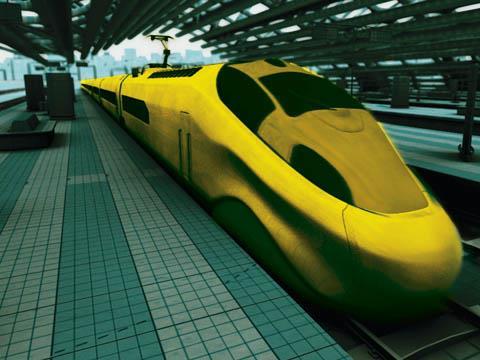 UK: Reflecting our goal to encourage knowledge transfer across the global rail industry, and expanding our portfolio of business information media, Railway Gazette held its first interactive webinar on June 8.
Moderated by Editor Chris Jackson, the debate 'High Speed Rail in the UK: Making the Case' was broadcast live from the London Stock Exchange. Sponsored by Bombardier Transportation, the event attracted more than 400 registered participants from over 40 countries.
The four guest panellists contributed a range of opinions, experience and insight to a wide-ranging discussion. Jim Steer from lobby group Greengauge21 outlined the potential benefits of both the UK government's proposed High Speed 2 project and a wider national network, whilst Jerry Marshall, Chairman of AGHAST, a federation of campaign groups opposed to HS2, raised concerns about the viability of a business case based on very long term assumptions and questioned whether further upgrading of conventional routes would suffice.
Anton Valk, Chief Executive of Dutch-owned train operator Abellio, offered an international overview of high speed rail experience, and Colin Walton, UK Chairman of Bombardier Transportation, outlined the importance of strategic investment in rail to the future of the supply industry.
The webinar is now available to watch on demand, including the feed of viewer comments and feedback received during the presentation. Viewers are invited to continue the debate on Twitter using the hashtag #HSUK, or via the Community section of www.railwaygazette.com.