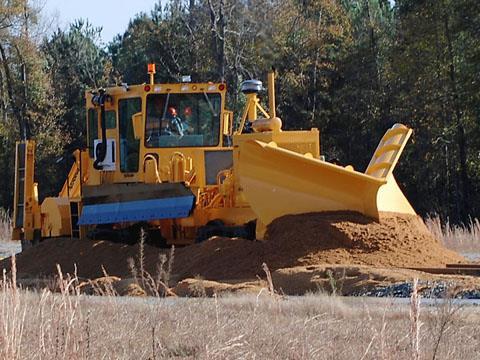 IRAQ: US-based Progress Rail Services has shipped two Model 46-6 Kershaw sand removal machines to Iraq to assist Iraqi Republic Railways in clearing lines in the west of the country.
Progress Rail will undertake tests on the two machines when they arrive at the port of Um Qasr, and four IRR technicians are to attend a training course on the operation of the equipment in the USA.
The sand clearers are powered by Caterpillar diesel engines.