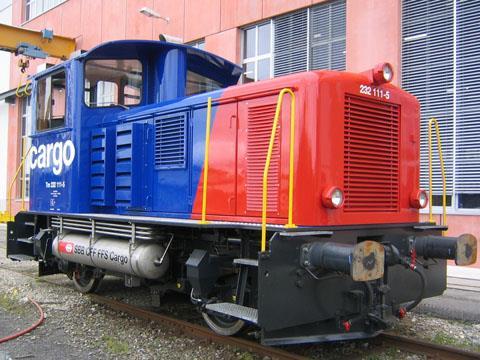 SWITZERLAND: SBB's Biel workshop rolled out the first of 23 SBB Cargo Tm IV light shunting locomotives which are being rebuilt as type Tm 232 on August 4.
A prototype rebuild was completed in 2007 before the start of the modernisation programme, which aims to extend the life of the diesel locomotives by a further 20 years.
Work on the initial 23 locomotives will be finished by mid-2010, and rebuilding of the rest of the 70-strong fleet could follow.