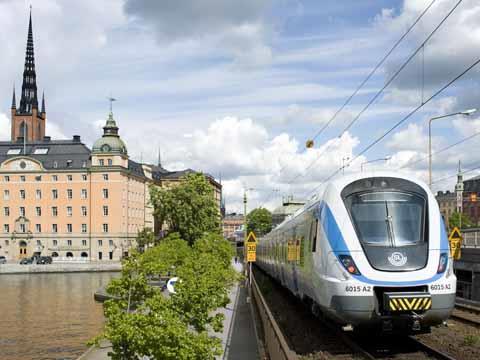 SWEDEN: Infrastructure manager Banverket has awarded Siemens Mobility a €33m contract to install six Sitras SFC Plus compact and low-noise modular static frequency converters.
The 17 MW converters change the three-phase 50 Hz supply into single-phase 16·7 Hz for traction power. One will be installed in Eskilstuna and five others in Häggvik in order to supply the Greater Stockholm area.
The contract includes instrumentation and control equipment, protection and control systems, buildings and three-phase and single-phase switchgear.