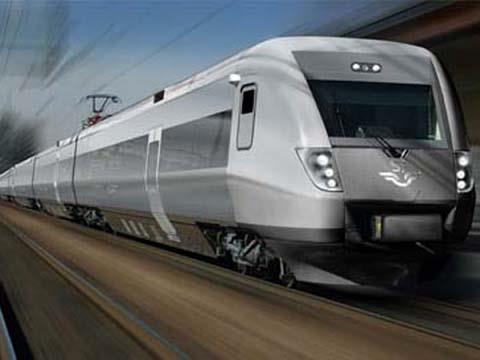 SWEDEN: Passenger operator SJ has placed a €221m order with Bombardier for an additional 20 Regina EMUs, the manufacturer announced on May 22. Deliveries will run from April to August 2010, with the four-car trains to be deployed on services from Stockholm to Värmland and Dalarna. The contract includes an option for a further 20 trains.
The EMUs will be fitted out to inter-city standards, with more comfortable interiors than the regional variants of the Regina family, and will have a bistro and onboard internet access.
The bodyshells will be produced at Bombardier's Görlitz plant and the radial-steered bogies in Siegen, with final assembly at Hennigsdorf. Västerås in Sweden will be responsible for project management and supplying the Mitrac propulsion equipment.
More than 70 Regina trainsets are currently in service or order from SJ and Scandinavian regional operators. SJ Chief Executive Jan Forsberg said the latest batch 'will be a very good complement to the trains which we already have in our fleet. They have the same comfort and speed capabilities as our current X2000 trains and meet the flexibility demands of our regional trains. We have also put a lot of effort in design and comfort, both interior and exterior.'