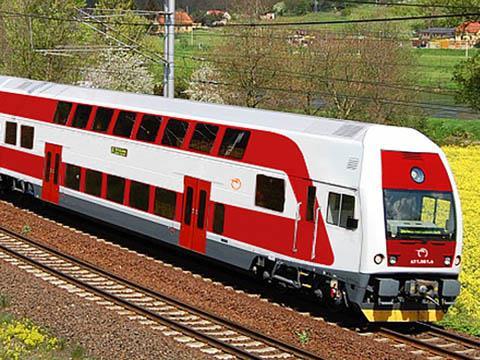 SLOVAKIA: Skoda Vagónka has been selected to supply national passenger operator ZSSK with 10 three-car double-deck EMUs to replace 1970s rolling stock on suburban and inter-regional services between Trencín, Zilina and Kosice. The €96·1m contract is expected to be signed later this month, and deliveries wil be completed within four years.
It is the second export order for EMUs based on the CityElefant design developed for Czech Railways, with Lithuanian Railways taking delivery of two units last year.
The Class 671 units for ZSSK will be equipped for 3 kV DC and 25 kV 50 Hz AC operation. Top speed will be 160 km/h, and up to three units will be able to work in multiple.
Having received no bids to supply 12 three-car inter-regional DMUs, ZSSK has revised the terms and now expects delivery with 6 1/2 years at a price of up to €53m.