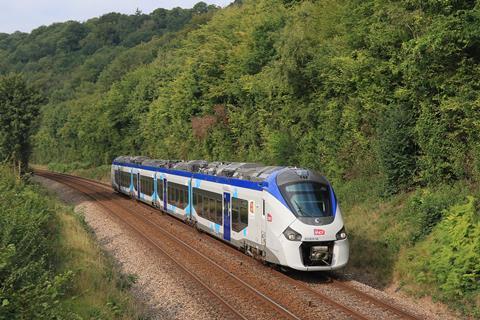 FRANCE: What SNCF terms an 'unprecedented relaunch' of its TER regional passenger services was announced on June 12 as the country starts to open up after the coronavirus pandemic.
Branded 'TER de France', the campaign is being led by SNCF in conjunction with regional authorities acting through umbrella body Régions de France. According to a joint statement, the aim is to 'restore the momentum of growth seen since 2017 on TER trains across the regions of France', in line with government policy to focus more on local and everyday travel needs.
SNCF plans to issue more than 2 million discounted tickets priced at €10 or less. The national operator is also to introduce day ranger and multi-day travel passes for each region, valid on TER services without additional restrictions.
Enhanced summer service
Service improvements are also planned for the peak summer season, including new direct services aimed at tourists (Auray – Quiberon); longer trains on routes popular with leisure travellers (Nice – Marseille); and a tourist-focused recast of timetables elsewhere (Bordeaux – Sarlat/Hendaye/St Jean-Pied-de-Port).
There will also be a youth travel discount scheme where each region will offer a €29 railcard for July and August, which will give unlimited access to TER services across mainland France for those aged between 12 and 25. According to SNCF, this age group already makes up 40% of TER ridership.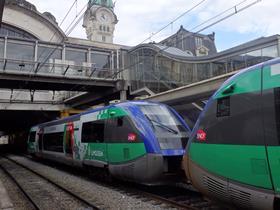 In a complementary offer, all 130 000 TER annual season ticket holders will gain access to the national network for July and August at no additional cost.
In addition, TER trains are to be placed at the heart of a national tourism campaign featuring a rail discount package. An interactive discount card and journey planning tool is to be made available on all SNCF web portals as well as on the website of each region, to encourage travellers to arrange visits to attractions and book rail travel at the same time.
'The regional train is a mobility platform for the future and we are determined to develop it further', said Renaud Muselier, President of Régions de France. 'After the health crisis, the time has come to bounce back. This initiative will reinforce the reopening strategy of each region, and it is one that favours youth and favours tourism.'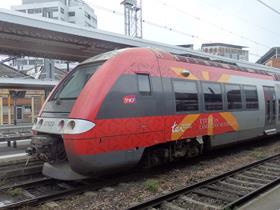 'Our TER de France campaign will enable many French people to discover their own country in a way they have never been able to do before, travelling in safety and serenity', added Franck Lacroix, Managing Director of TER services at SNCF Voyageurs. 'An unprecedented situation deserves an unprecedented response.'