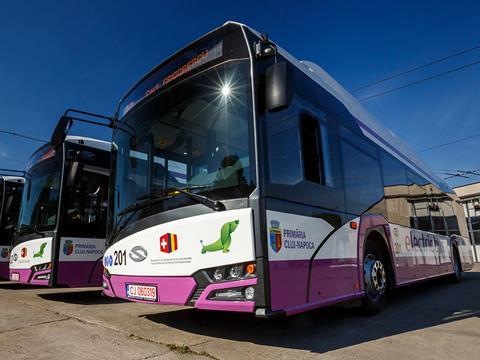 ROMANIA: Solaris Bus & Coach has delivered a first batch of 11 Urbino battery-electric buses to the city of Cluj-Napoca.
The order was supported by the Swiss-Romanian Co-operation Programme. The city has already excercised an option for a further 12 buses to be delivered by the end of the year, within a three-year framework contract coverings up to 41 vehicles.
The 12 m long air-conditioned buses have a capacity of 78 passengers, including 27 seated, with 10 seats being accessible from the low-floor area. The central 160 kW electric motor is powered by a 200 kWh battery, which can be charged at 11 slow and two fast charging stations using a roof-mounted pantograph.