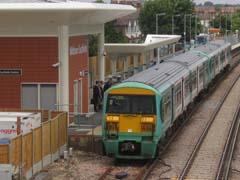 UK: On August 20 the Department for Transport announced the shortlisted bidders for the South Central rail franchise, which covers passenger services south of London.
The bidders are NedRailways South Central (NedRailways), NXSC Trains (National Express Group), Southern Trains (Stagecoach Group) and incumbent Southern Railway (Govia).
The franchise is due to commence on September 20 2009 and will run to July 2015, with the final year dependent on performance.