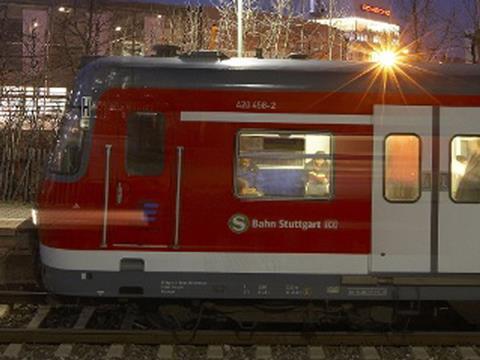 GERMANY: After 18 months of construction, the extension of Stuttgart S-Bahn route S1 from Plochingen to Kirchheim unter Teck entered service on December 13, as rail timetable changes took effect across Europe.
The €32·5m project involved electrification of the section between Wendlingen and Kirchheim and upgrading of track and signalling to S-Bahn standards. Five level crossings at Wendlingen had to be adapted, whilst the platforms at Wernau, Wendlingen, Kirchheim-Ötlingen and Kirchheim were rebuilt to provide level access to S-Bahn trains.
On December 13 the recently-electrified Elsenztal line was connected into the Rhein-Neckar S-Bahn network, following a period of trial running in November. The VT628 DMUs which formerly worked the routes from Neckargemünd via Steinsfurt to Eppingen and Bad-Friedrichshall-Jagstfeld have been replaced by ET425 EMUs.